5 Things You Didn't Know About The Solar E-Clipse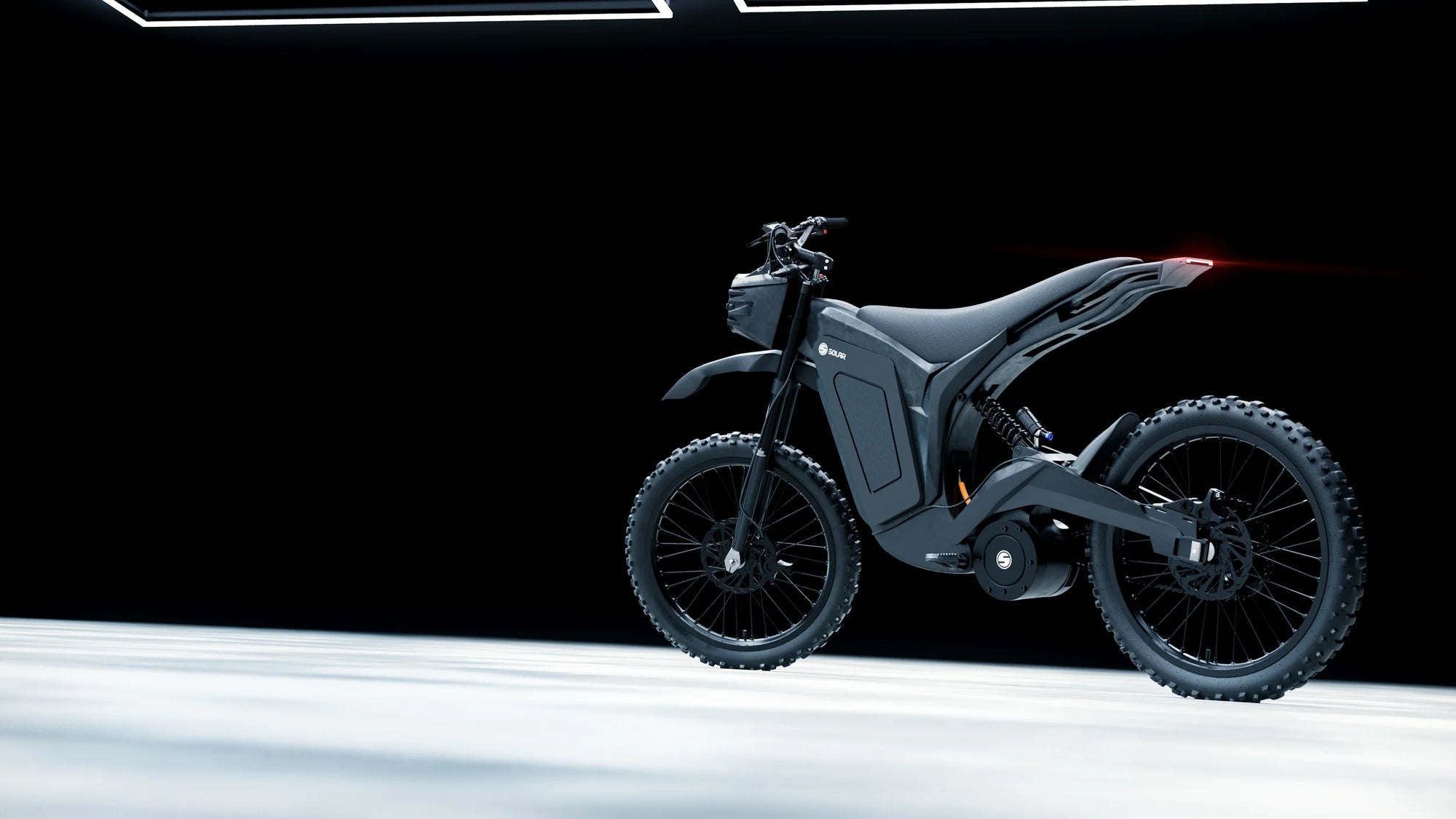 5 Astonishing Features You Didn't Know About The Solar E-Clipse
As pioneers in the e-bike industry, Solar Scooters continues to wow riders with its robust portfolio of high-performance, technologically advanced machines. A standout model from their line-up is the Solar E-Clipse. Known for its stellar performance and innovative design, the E-Clipse has a few unique features that set it apart from the competition. In this blog post, we delve into 5 things you probably didn't know about the Solar E-Clipse.
Adjustable Suspension System:
A smooth ride is crucial when you're cruising at top speeds. The Solar E-Clipse is built with a fully adjustable suspension system. This KKE Suspension is tailored to provide comfort, enhance stability, and improve control, making your ride seamless, even on the roughest terrains.
Lightweight Carbon Fibre Frame:
A common misconception is that power and performance necessitate a bulky, heavy frame. The Solar E-Clipse defies this with its full Carbon Fibre Frame. Despite the robust features and powerful motor, the E-Clipse weighs in at a mere 63 kg, thanks to its lightweight and durable Carbon Fibre Frame. It's the perfect blend of strength and weight-efficiency.
Removable Battery:
The Solar E-Clipse brings charging convenience to a whole new level. With a fully removable battery, you can now easily charge your e-bike battery away from the bike itself. Whether you're at home, work, or exploring a city, this feature ensures your E-Clipse is always ready for the next adventure.
Waterproof IP67 Rating:
The E-Clipse's IP67 waterproof rating is truly a game-changer. Whether it's pressure washing after a muddy trail or getting caught in unexpected rain, your E-Clipse can handle it all without a hitch. So go ahead, embrace those adventurous rides in the rain and mud, knowing your e-bike can withstand the elements.
Peak 10,000w Motor Rating:
Under the hood (or rather, the Carbon Fibre frame) of the Solar E-Clipse lies a beast of a motor. With a peak power rating of 10,000w, this e-bike packs a serious punch, allowing you to reach thrilling speeds while maintaining stability and control.
The Solar E-Clipse isn't just an e-bike; it's a testament to innovation, combining the best of design, technology, and performance. These five features are just the tip of the iceberg. Get your hands on a Solar E-Clipse today and experience the ultimate in e-bike innovation!

Pre order yours using the link below:
www.solarscooters.com